IATP ASBESTOS AWARENESS TRAINING
In accordance with the Control of Asbestos Regulation (CAR 2012) mandatory IATP Asbestos Awareness Training is required to be given to all employees whose work could expose them to asbestos.
This can include anyone who drills a hole in a wall to the caretaker of a building. Anyone involved in the building industry or installing equipment should receive IATP asbestos awareness training.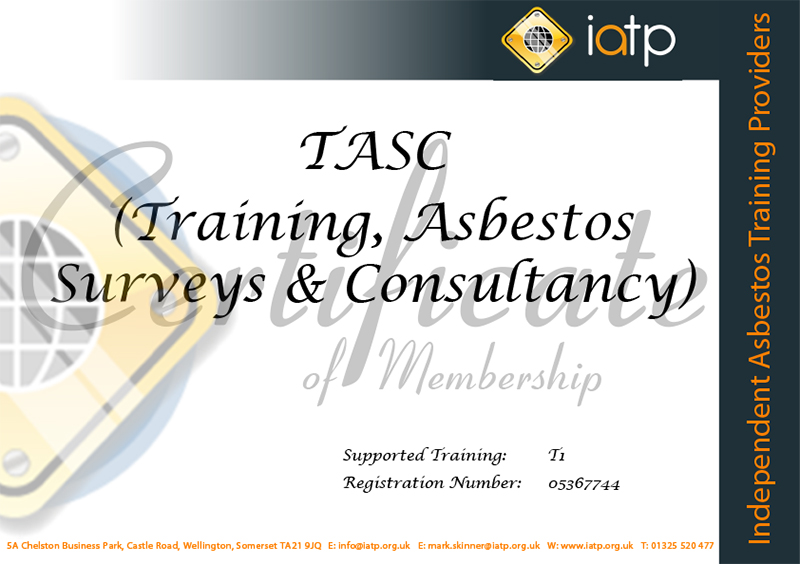 IATP ASBESTOS AWARENESS TRAINING NEWCASTLE
We're able to come to your premises to train your employees on site. Our courses are run by experienced staff who will be able to tailor the course syllabus to the nature of your business and your employees needs. This can include additional elements to the standard asbestos awareness training that could be unique to your sector.
For example; we recently provided a bespoke course for a roofing company who had a large contract to cover an Asbestos Corrugated roof with a new metal skin.
The asbestos awareness training lasts for half a day with a short test at the end. A IATP certificate will be issued on completion of the course.
Specialist courses are usually a full Day. Our courses include the updated Non Licensed Notifiable requirement that came into force on 30th April 2015 for Medical and reporting procedures. Our trainers are all working Asbestos Surveyors, so they can give realistic answers to any questions you choose to ask.